| | |
| --- | --- |
| Conditions | |

In this working program, can participate people who can prove the nurses qualification. The applicants need to bring the nurses certificates issued by the Ministry of Health from their native country. The experience and knowledge of Italian is a plus, but are not mandatory. People who do not know the Italian language at a basic level, they will benefit in Italy from a free course of Italian language, with emphasis on specific medical terms!
| | |
| --- | --- |
| | Payroll / Costs |

The salary offered is €1800 per month for a total of 36 hours per week. At this salary are possible bonuses and compensation for overtime!
The processing is free of charge for all the candidates enrolled in our date base!. The applicants will be responsible only for the payment of National Federation of Professional Colleges registration, the amount of 391 Euros.
| | |
| --- | --- |
| How do I register in the program? | |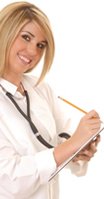 To become a nurse working in Italy, we have to send us a Curriculum Vitae in Italian.
You can also register online in our database. A representative of our company will contact you as soon as possible to offer all necessary details and consulting.
Also all applicants will have to submit a criminal record, the medical certificate, references, certificates and diplomas.
| | |
| --- | --- |
| Vacancy | |
By the Nurses in Italy program, we have the pleasure to offer all those who have nurses qualification, the opportunity to work on a contract basis in the Italian health system. The placements for nurses are in the networks of state hospitals in the area of Udine, Genoa and Milan.
| | |
| --- | --- |
| General Information | |
The nurses or midwives professions can be exercised in Italy only by the members of the italian National Federation of Professional Colleges. That's why the candidates have to be registered first in this Federation
| | |
| --- | --- |
| | Submission of documentation required to obtain the Certificate of Compliance, issued by the Ministry of Public Health in Romania, in order to obtain diplomas equivalence study |
| | Contracts of employement. All the applicants successfully processed will sign the contract respecting the Italian labor requirements. |
| | |
| --- | --- |
| Miscellaneous | |

Upon the arrival in Italy, all applicants will be welcome by our partners to provide them accommodation and, if necessary, prepare for the Italian language. This course is offered free to all our applicants!
Accommodation is provided free throughout the course of Italian language until the beginning of the work, then the cost is between 200 and 300 Euro per month (depending on the specifics of each apartment and the number of people who want to share it).